Shamrock Insurance Agency
Shamrock Insurance Agency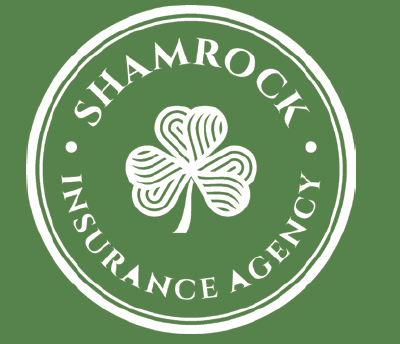 w: shamrockmarion.com
p: 740-382-3516
The Grimes Family has called Marion home for generations. Katie was born here to Michael and Mary Anne (Frericks) Grimes. She attended St. Mary's Catholic School before graduating from Harding High School in 2001. "I was born and raised in Marion and I have always had an extreme love for my hometown," Grimes said. After high school, Grimes attended the University of Notre Dame. She then taught high school in Chicago before moving to Philadelphia to become a tenured professor of theology at Villanova University. While she loved her work, the bright lights in the big cities did not compare to her quaint hometown.
"It was always a dream of mine to move back home to Marion," Katie explains. "Once we started having kids, that feeling only intensified and found myself asking, 'Why are we living so far away from family?'" Katie and her family moved back to Marion in 2021. When asked if she made the right choice, Katie replied, "It is worth it so my kids can spend Saturdays with their grandma. There is truly no place like home." While her children are enjoying being spoiled by their extended family, Katie is also living out her dream of being a part of Marion's small business community. When she moved home, she decided to change careers and follow her father's footsteps in the insurance industry.
In 1987, Michael Grimes (Katie's father) bought the McAndrew Insurance Agency, which had served the people of Marion since World War II. The Irishman renamed it Shamrock Insurance Agency and continued its family-owned, independent tradition until his passing in 2019. Katie is honored to continue the work of her father before her and serve the Marion community to the best of her abilities. Katie has a knack for the insurance industry, managing both her father's business and Herr Insurance Agency for several years. Herr is another independent, locally owned agency founded/managed by Bob Herr. Earlier this year, she bought both businesses.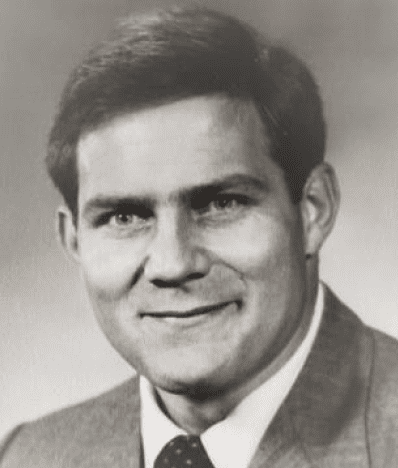 Michael Sean Grimes took a road trip with friends to Marion, Ohio in and met Mary Anne Frericks and fell in love at first sight. He married her in 1982. They raised their three children in Marion. The attorney started his own law firm and bought Shamrock Insurance, which he operated for more than 30 years
"I am a product of Marion's past, and I am all-in on Marion's future," Katie said. Grimes and her team continue the 75-year tradition of serving Marion residents by offering property, casualty, home, auto, rental and commercial insurance. She and her team provide unmatched personalized service and attention to their clients.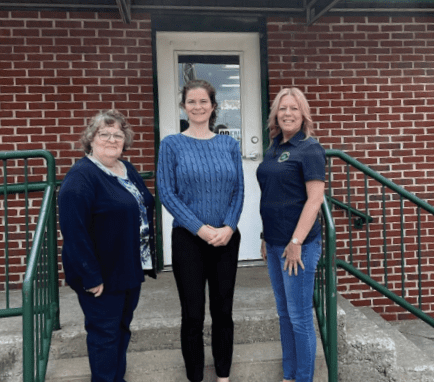 From left to right: Diane Tanner, Katie Grimes and Patty Flannigan. The team at Shamrock Insurance, 114 W. Church Street, has served the Marion community for 75 years
Katie elaborates, "Marion has a wonderfully diverse community with people from all ages and walks of life. We try to meet the customer where they are, regardless of circumstance. We want to provide coverage options tailored for our customer's specific situation so that they are protected when disaster strikes."
Katie prides herself on her integrity. She and her team take time to explain different coverage and pricing options. "We want to educate the buyer about what they are getting. While a lot of people are shopping for the best prices, many do not realize that lower prices can mean less coverage until they have a claim," Grimes said. "I do not want anyone to get a surprise when they are dealing with a stressful situation."
Others agree. "It does not pay to go cheap on insurance," said local life insurance agent Marty Stansbery. "If you are underinsured and have to file a claim, it can set your family or your business back years."
With the support of her family and friends, Katie is elated to help her community protect what matters most.
"I see why Dad loved his job. The people I am able to help and the relationships I get to build with my fellow Marionites are extremely rewarding. My dad valued and loved our community and I'm honored to continue his legacy."

- Katie Grimes
From left to right: Lisa Zirger, Katie Grimes, Amy Justice and Vicki Craycraft. Altogether, the teams at Herr Insurance Agency and Shamrock Insurance Agency have more than 55 years of experience serving Marion clients' needs.
"This is my home and the people of Marion are my family. I do not just want to raise my kids here, I want to be involved in the community and ensure Marion's future," Grimes said. For more information, call Katie Grimes and the Shamrock Insurance team at 740-382-3516 or go to shamrockmarion.com. The Herr Insurance Agency can be reached at 740-383-3333 or herrinsurance.com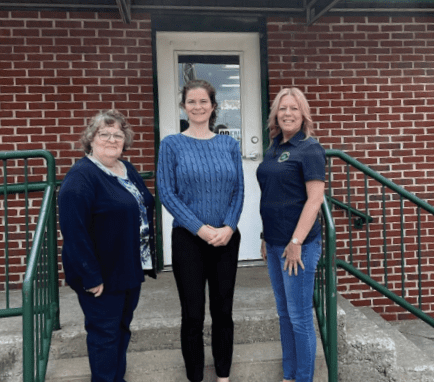 Shamrock Insurance Agency w: shamrockmarion.com p: 740-382-3516 The Grimes Family has called Marion home for generations. Katie was ...