Avita Home Health & Hospice
Avita Home Health & Hospice
w: www.avitahomehealth.org
p: 419-468-7985
In the early 1980s, nurse Bertha Maglott recognized a need for home health and hospice care in her community. Through hard work and determination, she brought together resources from Crestline and Galion hospitals to form a dedicated agency in 1985. The agency started with home healthcare offerings before expanding to include hospice care by 1990. In 2017, the agency was acquired by the Avita Health System to become the organization it is today.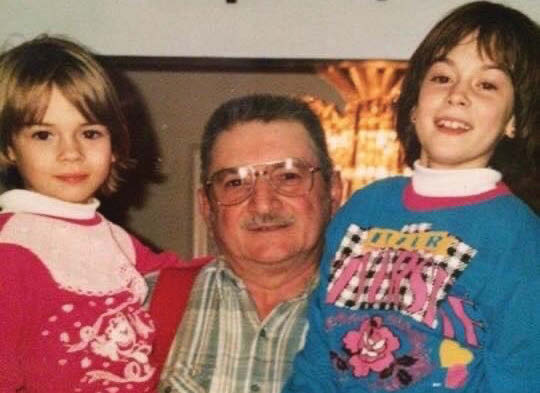 Young Cathy Sapp with her sister and grandfather. 
Avita Home Health & Hospice serves all of Richland County as well as portions of surrounding counties. The staff of 50 strong provides skilled nursing, in-home occupational and physical therapies, and hospice care. Executive Director, Cathy Sapp, explains, "hospice care is more than simply 'end of life care.' It is a complete and holistic approach that focuses on the mental, spiritual and emotional needs of a patient while maintaining as much physical comfort as possible." The need for hospice services can arise unexpectedly, and the team at Avita is ready 24/7 to answer the call. 
Providing exceptional care to every patient is more than just a job, it's personal for Cathy. Since stepping into her current role in 2018, she has led the team with the standard of treating every single patient as if they were family.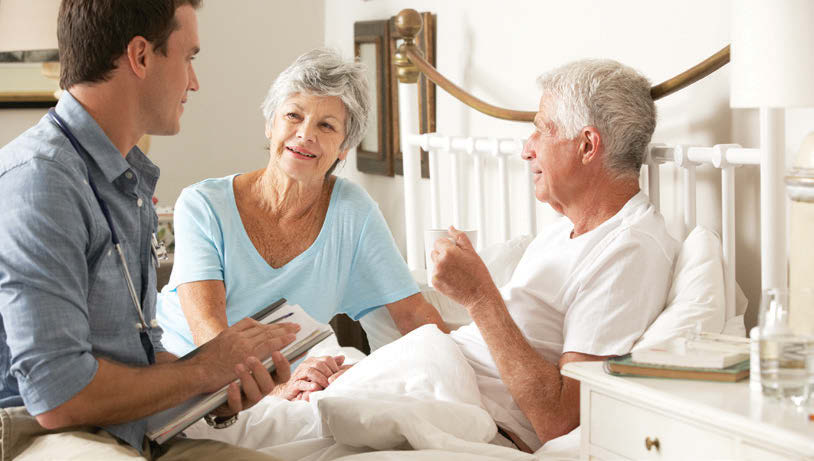 The team at Avita goes above and beyond to provide the best care possible while keeping patients at home. 
In 2020, her grandfather suddenly became ill and Cathy found herself on the other side of the fence. She remembers, "when the call was made, I didn't want our team to know it was my family that needed our services. I was able to see first hand how we provide care, and my expectations were blown away. The referral for hospice care was made in the morning and by the afternoon, Avita staff was making arrangements. Despite my training as a nurse, I didn't have to think about the medicine or treatment, but I was able to just be my grandfather's granddaughter. Our chaplain, social worker, and entire team didn't wait for us to ask for something, they went above and beyond to deliver on the needs we might not even know we needed." 
Many families avoid hospice services due it's conceivably high costs. In reality, hospice care is typically very affordable. Most insurance policies have hospice coverage and organizations work with Avita to fundraise so no one is turned away. Avita Home Health and Hospice is an organization that has the support and resources of a larger health system, but is run by a local network of providers to make administrative decisions based not on numbers or figures, but with clinical care in mind. By keeping resources local, Avita has established relationships within the community, from the local pharmacy to health equipment providers. This allows the team to provide the best care possible in a timely manner. 
Hospice care is not giving up, it is a change in the approach to patient care. It is providing treatment for a patient and not to an illness. End of life care does not equate to end of joy. Whether it is putting together a special family dinner or helping make a dream become reality, the team at Avita prides themselves on keeping the whole family in focus, giving patients the opportunity to celebrate birthdays, anniversaries, and other life events.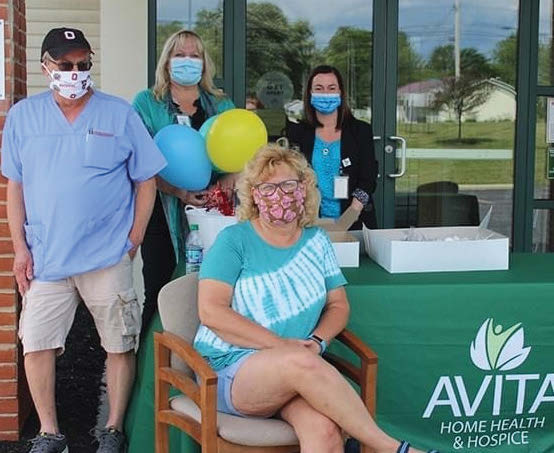 Avita Home Health & Hospice holds fundraising events to ensure no one is denied services for inability to pay.
"We only had our grandfather in hospice care for a week, but during that time he ate great food, visited with family and, despite his declining health, his quality of life was the focus. This allowed him to pass peacefully in the home he built surrounded by loved ones." 
Cathy Sapp
For many, home health and hospice care can be a world of unknowns when it comes to services available, what to expect, and where to even start. Once a patient experiences a new or worsening condition, a doctor can make a referral for home health or hospice care. After an evaluation, care services are provided on an individualized basis. From orthopedic care to diabetic management to hospice services, the team at Avita is ready to answer the call. Avita's phone lines are open 24/7 to answer any and all questions regarding home health and hospice care at 419.468.7985. 
Hospice care is provided with not only the physical needs, but also the emotional & spiritual needs in mind.
Pumpkin Seed Market Co. a: 1625 Executive Dr. | Mansfield, OH w: ThePumpkinSeedMarket.com p: 419-525-5500 In 2009, Eric ...