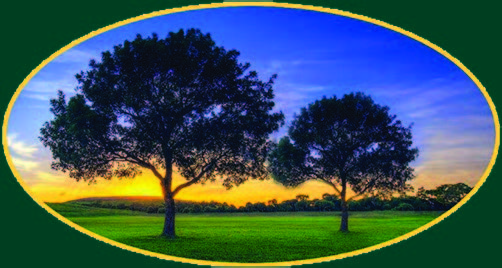 L

ike most boys, Jeremy loved playing outside in the mud and dirt. Thirty years later and Jeremy Huff has built a thriving business around his passion. He got his start at a young age when his father started a Tree Company. Jeremy was integral in running the business from managing jobs to overseeing operations as a whole. He knew he found the right career when he found himself running crews at the age of 16. He worked alongside his dad for years before moving to the Cleveland area to work for another company.
From a young age, Jeremy Huff was happiest playing in the dirt.
He enjoyed his new job as he expanded his knowledge and gained experience in other aspects of the industry. As he climbed the ladder and shifted into new roles, he quickly realized his management style was different and knew it was time to branch out on his own. He explains, "When I worked for another company, our customers were referred to as 'the $1200 job on elm street' or 'the large landscape job downtown'. Our clients were more than a dollar sign to me. I wanted to know them and I want them to know me and feel comfortable with me making their property feel more like home."
From The Ground Up has the equipment to tackle any excavation project.
Jeremy knew it was time to be his own boss and left the company in Cleveland to start his business in the Ashland area. He built the new business from the ground up, and gave his company the same name. From the Ground Up started as a small Tree and Landscaping business out of Jeremys garage with an old truck and rakes and equipment he had borrowed from his dad. When he first started, potential customers would see his young age as a disadvantage despite his extensive knowledge and experience as well as holding multiple degrees and certifi cations. Jeremy explains, "I've been doing this my entire life. It's been my full-time job since I was 16 years old, but I lost jobs because I looked young. I even hired my dad to come with me to jobs as the older face of the company to help land some larger jobs." As the business grew, Jeremy knew he wanted to expand, but didn't know exactly how to do it.
In 2012 Jeremy had an estimate to do in Lexington and saw the nursery was for sale. After praying and driving around the property he went home and dreamt of the day his business would be big enough to need such a property. Roughly 3 years later Jeremy had another bid that once again had him driving by the nursery and to his surprise it was still for sale. At this point his business had grown and he knew this was meant to be. He then called Andrea immediately, "She wasn't as excited as I was," he explained laughing, "her exact words were 'but I cannot even keep a Hosta alive.'" They took ownership of the property in March of 2016 and married that same year in November with a beautiful Fall ceremony in the greenhouse.
Jeremy and Andrea Huff were married in their greenhouse.
Ready to start their new lives together, Jeremy and Andrea worked hard to expand the business. It's so much more than planting seeds and watering them, Andrea explained, it's a true labor of love. I've loved adding my own touch to the baskets and planters. We are truly blessed. It's been a family business from its humble beginnings in Jeremy's garage to the success it is today. Whether you have a landscape project, are looking to install a paver patio or retaining wall, have a drainage or excavation project, or are simply looking for some locally grown plants to brighten up your yard. From the Ground Up can help. Call 419-884-0878 for more information or stop by at 2405 S. Lexington-Springmill Rd Lexington, OH 44904.
Jeremy helps clients create beautiful outdoor spaces for family and friends to enjoy.
Pumpkin Seed Market Co. a: 1625 Executive Dr. | Mansfield, OH w: ThePumpkinSeedMarket.com p: 419-525-5500 In 2009, Eric ...