At the end of 2016, Les Kiser weighed nearly 350 pounds and was too sick to work. Over the span of 10 years, he had multiple heart attacks, six stents placed in his heart, and was suffering from diabetes as well as other medical issues. He was taking 34 medications and insulin daily. He was heading down a terrifying path when death knocked on his door. When Les wasn't feeling well, he knew he needed to see a doctor. While in the ER, he collapsed and entered into a diabetic coma.
Over the course of his six week coma, many doctors lost hope for Les to ever regain consciousness. One night, Les suddenly awoke, but he wasn't out of the woods yet. As he regained his strength, Les knew he needed to make a change.
When a friend of his recommended the keto diet, Les wasn't sold. He spent six months researching and the more information he found, the more excited Les was to start keto. It wasn't easy and he thought about quitting within the first few weeks, but with the encouragement of his friends, he stuck with it. When asked what Keto did for him, Les replied, "I feel brand new. Keto saved me. I was on my deathbed, literally, and was blessed with a second chance. It was more than losing weight, it has been a complete transformation to freedom." Within the first six weeks, Les lost nearly 60 pounds and had experienced full mental clarity for the first time in a while. Fast forward to today, he has lost over 150 pounds, and is no longer on any medications and his diabetes has even reversed. His doctors have been blown away by the results.
Keto Zone customers have lost a combined 30,000+ pounds! They share their story on the weight loss wall.
Excited about his results, Les vowed to help people stuck in the place he once was. With a background in food, Les always had a passion for cooking. He started cooking keto-friendly meals for friends and family. Everyone loved the food, but the transformations Les began to see inspired him. Frustrated with the lack of keto options available in restaurants and grocery stores, Les took matters into his own hands. On April 1 of 2018, Les opened The Keto Zone on Lexington Avenue, selling both grocery and prepared foods. The business grew faster than he expected and less than a year after opening his first location, Les opened a second location in the Richland Mall. Locals don't realize people drive from Columbus, Cleveland, and Akron to visit The Keto Zone. Despite the rapid growth, Les's favorite aspect of the business is helping people that were without hope. Les explains, "The best part of my job is seeing people where I was 3 years ago and watching them transform into their best selves."
In addition to prepared meals and desserts, The Keto Zone stocks a wide variety of cooking and baking supplies.
Everyday, Les and the team at The Keto Zone see customers come in from all over Ohio to transform their lives. Becky Lester explains, "I have struggled all my life with my weight. I have tried so many diets. Nothing ever seem to work. I was getting so frustrated. When I first heard about the Keto diet, I was skeptical about trying it. In January of 2019, I decided to take the first step. I visited the Keto store on Lexington Avenue. The staff there is simply amazing. Their help in explaining the products and ingredients was very helpful. They are always encouraging me not to give up. I have lost a total of 75 lbs. My energy level, confidence, and self esteem are all up. I can do things now that I thought I would never be able to do!"
What's next for Keto Zone? Beyond expanding their current locations and the products they offer, Les looks forward to continuing to educate the community on the benefits of keto and encourage people on their journey to transformation. You can stop in and visit Les at The Keto Zone at 1321 Lexington Avenue (234.571.9098) or their location inside the Richland Mall (419.529.0054). For updates on new products and more, find them on facebook!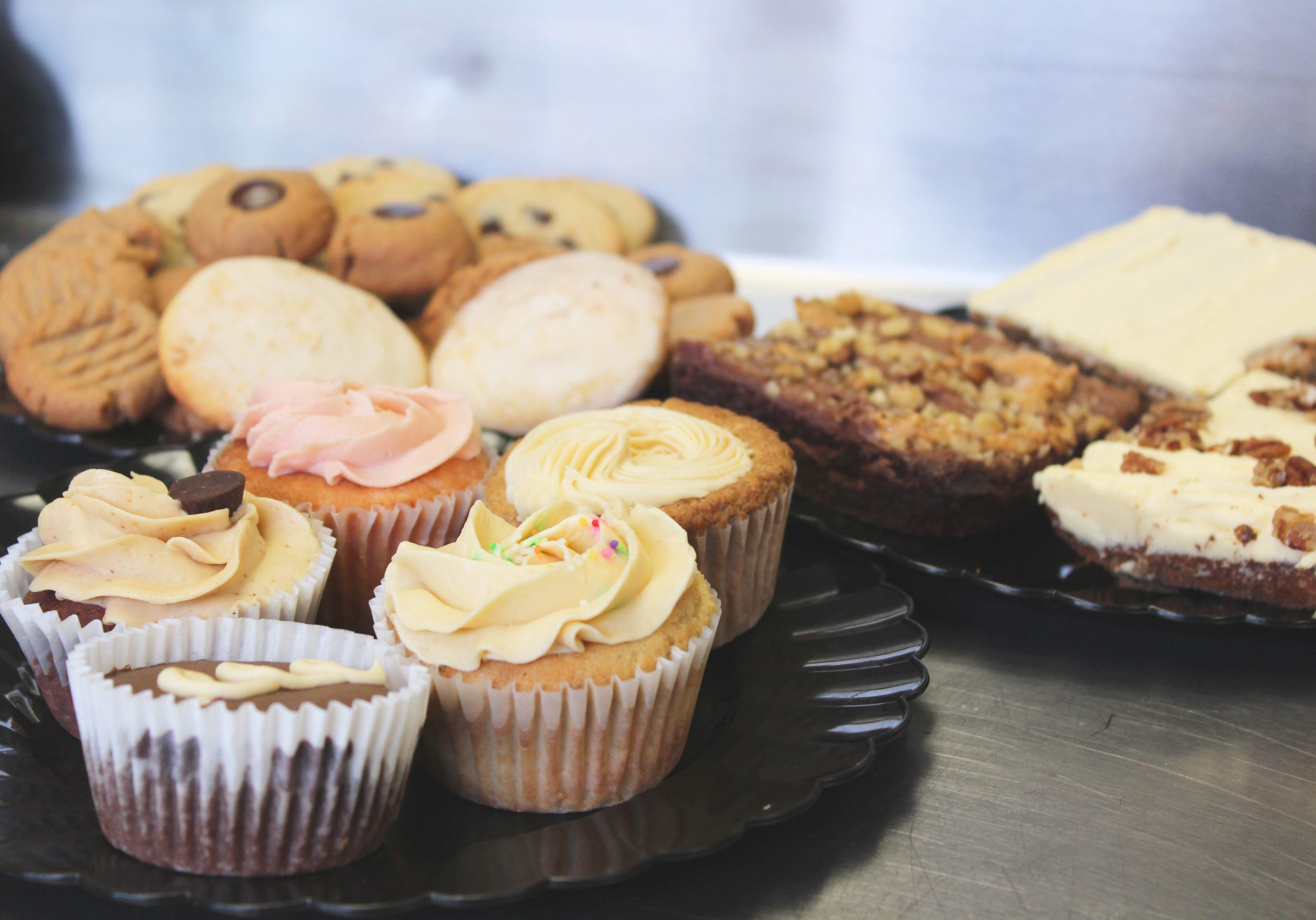 The Keto Zone's fresh baked desserts help satisfy cravings.
Pumpkin Seed Market Co. a: 1625 Executive Dr. | Mansfield, OH w: ThePumpkinSeedMarket.com p: 419-525-5500 In 2009, Eric ...