In January of 2018, Mary Anne Kettering was facing the most difficult season of her life. She witnessed her once-thriving business shut down unexpectedly and was left with stacks of bills and no income to pay them. She remembers, "I was sitting at my table looking at the bills and knowing I was running out of time. I had no idea when, or even if I would be able to re-open for business. I don't think I have ever been more discouraged."
Extensive repairs were needed for Mary Anne's after a car drove through the building in 2017
Mary Anne's Meats started as a small deer processing operation in 2002. From 2002 to 2007, Mary Anne upgraded her facility to bring it up to state meat inspection guidelines. Her business exploded and soon she was hiring people and expanding the operation. She experienced ups and downs over the years, but nothing would prepare her for the events of the summer of 2017 and beyond.
June 1st of 2017 was a normal day until a local customer mistook her gas pedal for her brake and drove through the front wall of Mary Anne's Meats. The force of the vehicle struck the solid oak sales counter and sent it crashing towards the rest of the equipment. The building buckled east to west. Fortunately, no one was injured, but when damage was assessed it was determined that Mary Anne would not be able to reopen until extensive repairs took place. Due to a dispute with her insurance company, what seemed like a fairly straight forward process drug on for months (and now years). Mary Anne's employees had to find other jobs and her customers had to find other vendors. Although months passed and her business remained closed, she wasn't forgotten, "I remember every time I would get discouraged or think about giving up, I would get a note in the mail or a knock at the door, someone just stopping to check on me."
Mary Anne would need that encouragement as she searched for answers through the winter months. After over a year, the answer she was hoping for didn't come. "When you lose your job, or in my case your business, it consumes you until you find a resolution. I worked so hard for so long that the idea of letting it go wasn't an option. I had to find a way to make it happen and pray my customers would come back." Her mind was set as she mortgaged her properties and sought help from those that were able to help her including Farmers State Bank, who gave her the financing she needed. After nearly 14 months, extensive repairs were completed and Mary Anne was ready to re-open.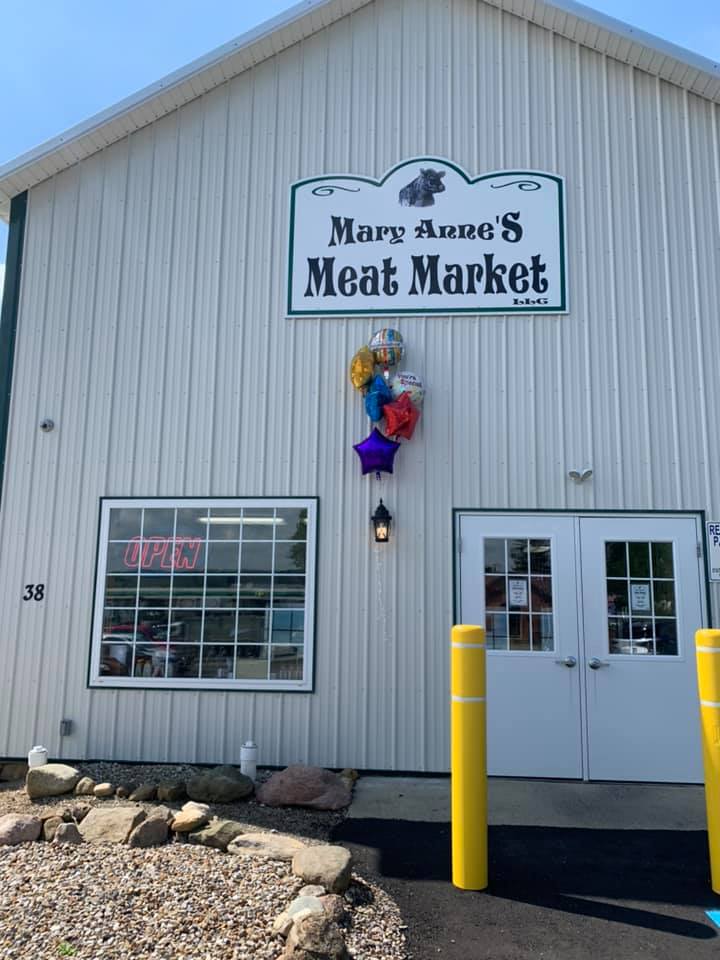 Mary Anne's reopened July 31st, 2018 after being closed for over a year.
One obstacle was conquered but the question remained, would the customers come back? It had been over a year and they found other places to buy their meat. Her fears were alleviated the very first day she re-opened, "We had a line out the door and served over 1,000 customers that first day. My feet were aching and my hands hurt from cutting meat, but I was so happy to see my customers again. I have always loved and appreciated my customers and community, but this journey has helped me appreciate them even more."
Mary Anne's comeback story didn't end that weekend. Her business has continued to grow, making 2019 her best year yet. She attributes her success to God and the people who helped her along the way. "Without God and the support of my husband Charlie and my community, I would have thrown in the towel. God has surrounded me with incredible employees, customers and friends and blessed me with the opportunity to continue to serve them." Others have taken notice of Mary Anne's inspirational comeback. She was recently honored with a fitting award that was created for her by the Richland Area Chamber and Economic Development, the Entrepreneurial Spirit Award. She also received multiple recognitions from our senators, congressmen, and representatives. Stop in to see Mary Anne at 25 W Main Street in Lexington, or call 419-884-0003 for more information.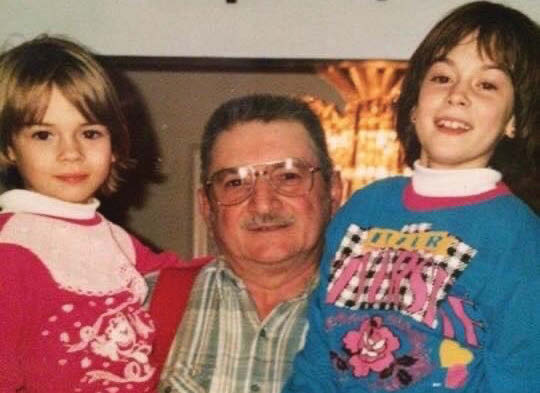 Avita Home Health & Hospice w: www.avitahomehealth.org p: 419-468-7985 In the early 1980s, nurse Bertha Maglott recognized a ...