Growing up, Roger Henry always dreamed of owning his own business. He started working at Alta Greenhouse in high school, handling the tough jobs. He even slept in a wheelbarrow to ensure the boilers would stay lit some winter nights. Roger developed a love for plants and forestry. After graduating high school, he got his degree in forestry and then worked for the state of Idaho before making his way back to the Mansfield area years later.
Alta was founded by the Clever family in 1927, and has been run by only three families since. In the late 80s, Roger came back from Idaho to help out while a manager at Alta recovered from a heart attack. Instead of returning to the job waiting for him in Idaho, Roger stayed in the Mansfield area, working for another local grower. In 1989, when the owner of Alta was looking to sell and retire, Roger saw an opportunity and seized it. After purchasing Alta, Roger began some much needed renovations of the facilities. Veteran staff member Steph recalls, "The old glass greenhouses needed a lot of work. When it was windy or raining, you could hear the panels of the old glass greenhouse drop one by one. Roger would climb up and glaze the glass and fix what he could, trying his best not to fall through himself. He slid along the top like a snake, spreading his weight across multiple sections. Eventually, we were able to replace the old structure." With new, more efficient and reliable facilities, Alta was able to expand and offer a 7-day full service floral shop and an even wider selection of locally grown flowers, vegetables, trees, and more!
On average, the full time staff has been at Alta for nearly 20 years. Such expertise, leads to understanding locally grown plants and vegetables. "There's a reason a tree imported from the south or west does not live as long, or grow as well, as a tree grown locally. From the very beginning, plants and vegetables at Alta are acclimated to Ohio's soil and rough winters. You will find helpful people to answer plant and growing questions. You won't wander around looking for help, you'll find plants that have been grown in our region and have a proven record of success." Despite the obvious advantage of locally grown plants, many small growers are facing difficult times. Roger puts it best, "All the small growers are struggling. They say that growers under 4 acres won't survive. We're beating the odds with only 1 acre under cover." Roger attributes his success to his experienced staff and Alta's constant evolution as a small business. Adding the floral shop in 1996 and attending conferences to stay ahead of trends has given Alta the edge over other small greenhouses. Roger continues, "If we were just selling plants, we wouldn't stay alive. We are able to stay open year-round by offering floral arrangements, gift items, and more. We have customers that grew up coming here with their
parents and now bring their kids. This place is about more than just selling plants; we are like a family and I think you feel that when you come here."
Open 360 days a year, Alta is a place to get a breath of spring no matter the season! Whether you're looking for veggies, annuals, perennials, trees and shrubs or more, visit Alta to find both the plants and expertise to make your vision a reality. You can reach Alta at 419-529-2792 or stop in at 935 South Home Road in Mansfield, OH 44906 or 71 West Main Street in Shelby, OH 44875. Visit online at altafloral.com and altagreenhouse.com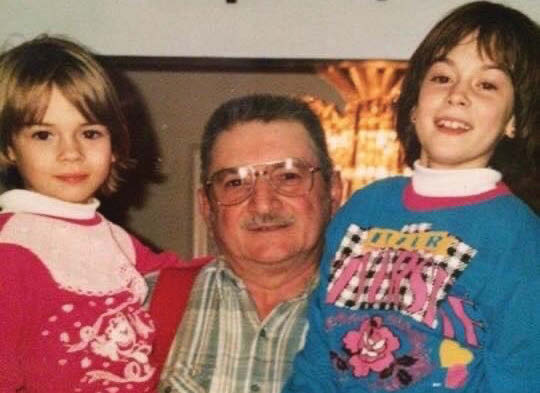 Avita Home Health & Hospice w: www.avitahomehealth.org p: 419-468-7985 In the early 1980s, nurse Bertha Maglott recognized a ...