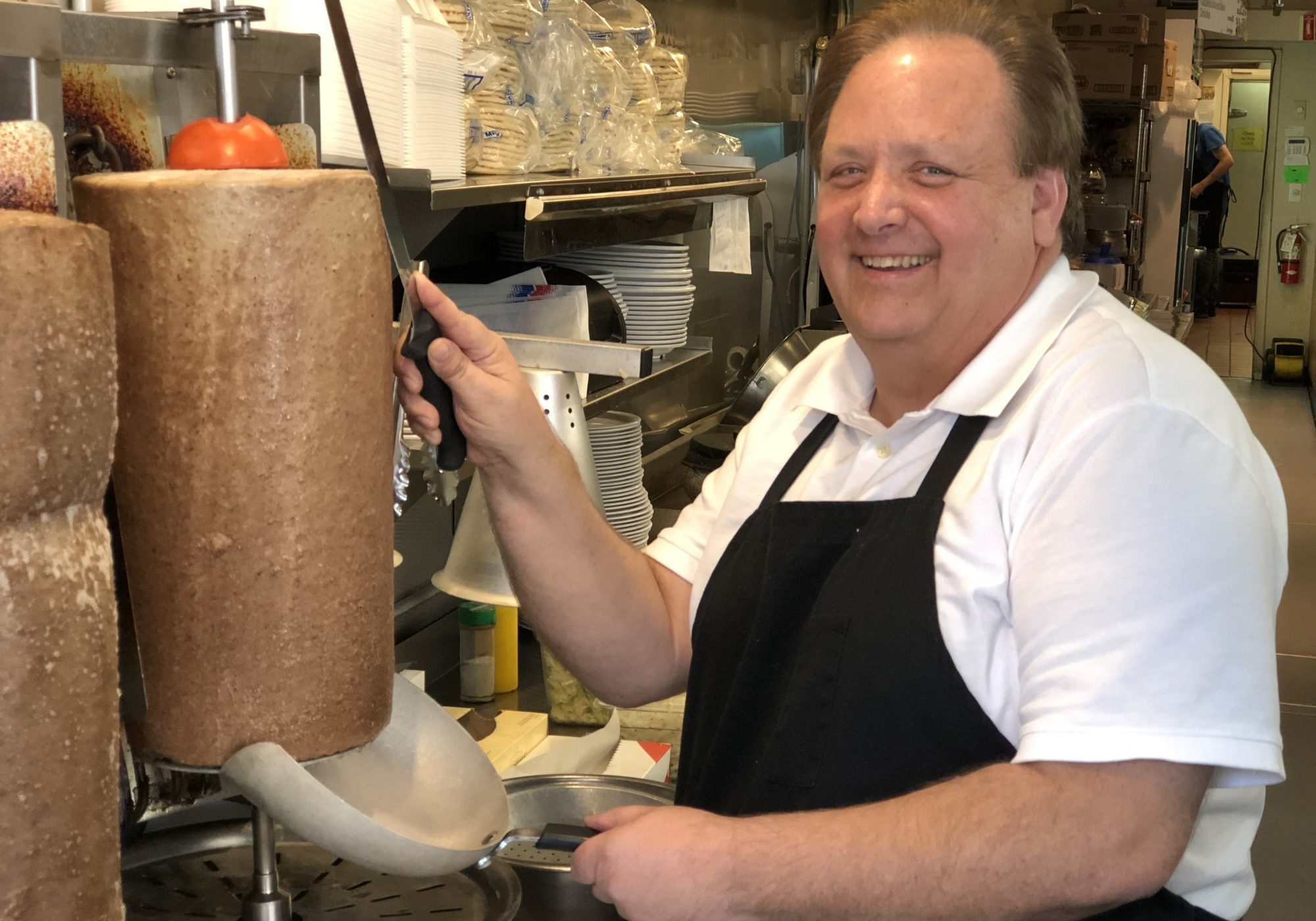 Celebrating 40 years in business, Athens Greek Restaurant is a staple in the Mansfield community. After immigrating to the United States from Greece, Tim and Angie Ghessouras opened Athens Greek Restaurant in 1977 at its current location in downtown Mansfield. They spent the next 17 years perfecting recipes and building a loyal customer base in Mansfield. During those 17 years, Myron Coblentz was gaining experience in the foodservice industry–from working at the age of 16 in supermarkets to managing various fast food restaurants in Columbus and Mt. Vernon.
In 1993, Myron and business partner, Roger McCoy, seized the opportunity to own their own restaurant by purchasing The Ohio Restaurant in Mt. Vernon from Tim's good friend, Gus Bizios. When asked why he decided to own his own restaurant, Myron quickly replied, "If you're working that many hours, you might as well do it for yourself." One year later, Tim was preparing to retire and was looking for someone to take over Athens. After tasting the delicious food, and seeing the full restaurant, Myron and Roger knew purchasing Athens would be the right move. Selling didn't mean Tim would leave Athens behind; during the transition, Tim and Angie taught Myron every recipe until he had perfected the menu. Myron attributes much success to faithful customers and loyal employees, "You build relationships with the people that come in and make personal connections. We have customers who come in every day, sit at the same booth, and order the same thing. They are our friends now!" Through the late 90s and early 2000s, downtown traffic declined as stores closed.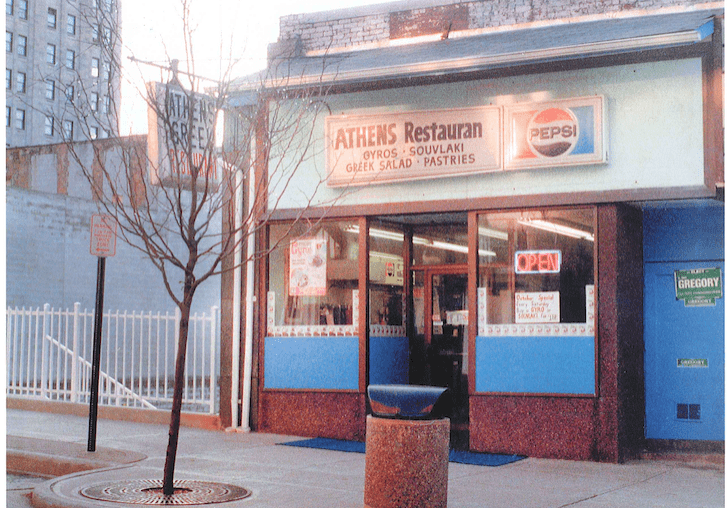 To combat decreased traffic, Myron has adapted the menu to bring in Mediterranean foods like hummus and interesting new items like fish gyros. In 2009, Myron and Roger were presented with the opportunity to open a second Athens Greek Restaurant in the Ontario area. They opened the second location at 41 S. Lexington Springhill Rd. Keeping up with multiple restaurants, Southside Diner in Mt. Vernon, Watts restaurant in Utica, both Athens, and nearly 100 employees is challenging, but only a little over a year ago, Myron received news that would impact his life forever. In 2016, Myron was diagnosed with stage four colon cancer that had metastasized to his liver and his lungs. Reflecting on when he got the news, Myron was hopeful, "cancer is scary, but you can't let it rob you of your life. For me, I have to fight and keep going. I have to work and be around my employees and customers who have become like family." He has done just that. He's been undergoing chemo and radiation treatments while working full time. Some people might take early retirement, or time off to focus on healing, Myron has found work to be his best therapy.
Even after multiple surgeries, Myron was back at work just days after being released from the hospital. What brings Myron back every day? Family. Tim regularly comes in and makes sure Myron and the staff is still doing everything correctly. He even helps out however he can, cutting chicken, tomatoes, pork, etc. even 23 years after retirement. According to Myron, "When everyone has been here for so long, it feels like family. I guess it's just the Greek culture rubbing off on us. Timmy even told me I'm an honorary Greek now." Myron is thankful to be a part of a community that supports not only local businesses but local people as well, "Appreciate your health. Don't ignore annual screenings and checkups–learn from my mistake. I want to thank everyone for the thoughts, prayers, and overwhelming support." Stop in to see Myron and get a taste of Greece at 41 N Main St in Downtown Mansfield, or visit the Ontario location at 41 S. Lexington Springhill Rd.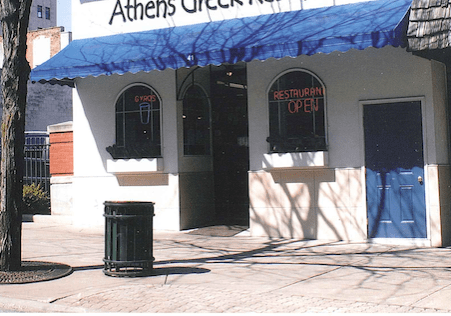 Pumpkin Seed Market Co. a: 1625 Executive Dr. | Mansfield, OH w: ThePumpkinSeedMarket.com p: 419-525-5500 In 2009, Eric ...