Finding a mechanic you can trust has always been a challenge. In 1983, Dave Schieber saw this need in his community and decided to run a service station on Park Avenue. Offering an unmatched level of care, Dave's clientele grew at a steady pace. In 2000, he moved to better serve his community before settling at the Lexington Avenue Goodyear center in 2008. With each move, Dave's loyal customer base only grew. Once a customer came in, they almost always came back. Dave is more than a mechanic, he's a trusted friend. Knowing the right questions to ask allows him to make the best recommendations possible. When customers walk in the front door, Dave greets them by name. He knows his clients' families, cars, driving habits, and specific service needs.
Dave's first service station on Park Ave
This personal level of care gives customers peace of mind knowing that a recommendation from Dave doesn't need a second opinion.
As he was preparing for retirement, Dave was looking to pass his business on, but not to just anyone that made an offer, "My business is my legacy. It is of the utmost importance that my customer's needs are fully taken care of." While Dave was looking for the right buyer, Van's Tire Pros was looking to expand into the Mansfield market. It was a perfect match. Van's Tire Pros has seen tremendous growth in the past few years. Their success can be attributed to a business philosophy that mirrors Dave's; taking care of customers on an individual basis and creating an environment where people feel comfortable.
Mike Miranda and Dave Schieber
Mike Miranda joined the team at Van's when they acquired the Iberia location. He has over 30 years of experience in the car service industry in the area, even having known Dave professionally. Whether it be working with the local Shriners organization, organizing fundraisers for children's hospitals, or just doing what he can to help others through his work, Mike's passion for his community mirrors Dave's. Reflecting on the transition, Dave states, "I'm excited to be working with Mike and the team at Van's Tire Pros. I'm thrilled that my customers will continue to receive the service and expertise they've grown accustomed to, along with some positive changes Van's is bringing to our area."
While some logos and colors may change, the level of care will be up to the same standard Dave set nearly 30 years ago. Customers will now have a wider tire selection, as well as same day availability. Being part of the Van's Tire network allows for tires from other locations to be delivered to Mansfield in under an hour. With over 40,000 tires a year sold, the buying power of Van's Tire Pros means competitive tire pricing unavailable to smaller shops.
ASE Service Techs for both domestic and import vehicles
Mike knows the value of an expert tire recommendation, "The greatest deal isn't the cheapest tire on the market. The greatest deal is getting the best tire at the right price. There's a reason pro is in our name. We know the value of knowing what, where, and how you drive. We're here to offer a great deal on a tire suited to fit your needs, in a place you feel comfortable and know you'll be taken care of." Whether you're looking for service, new tires, or just an expert opinion, you can visit Van's Tire Pros of Mansfield at 801 Lexington Avenue or give them a call at 419.529.0865. For directions, hours, and more, visit them online at VansTirePros.com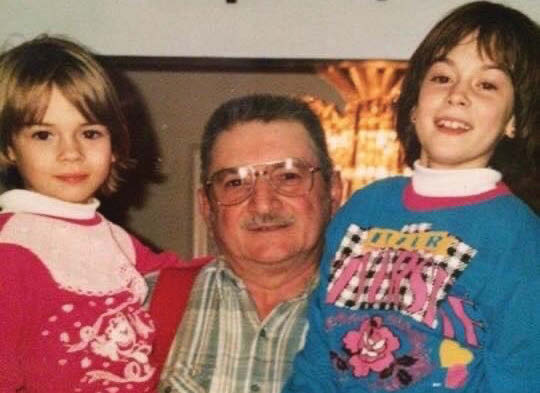 Avita Home Health & Hospice w: www.avitahomehealth.org p: 419-468-7985 In the early 1980s, nurse Bertha Maglott recognized a ...